the view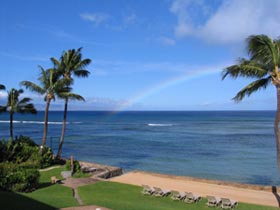 To the south west is the island of Lana'i.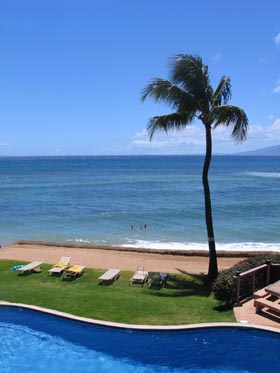 Directly out front is the pool, the lawn and the Pacific Ocean.
inside unit 205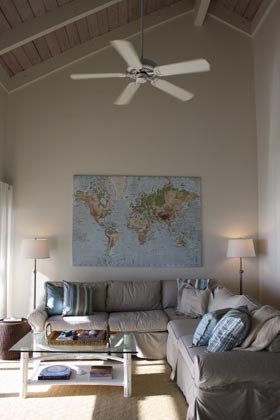 The living room has a soaring 18 ft ceiling.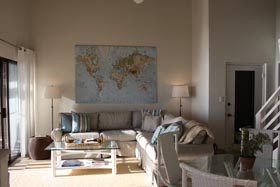 Four can dine comfortably inside...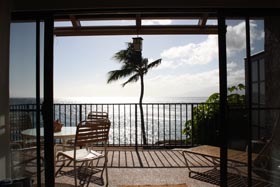 ... or four can dine comfortably outside on the lanai.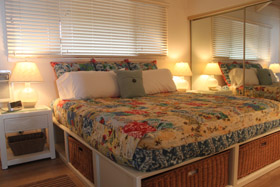 The master bedroom has a king sized bed.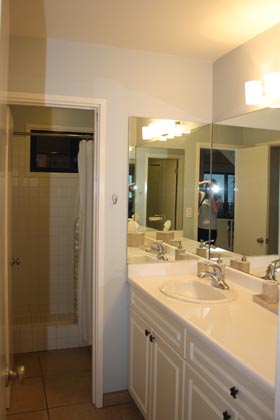 The bathroom has a walk-in shower and anteroom with vanity and sink.
The grounds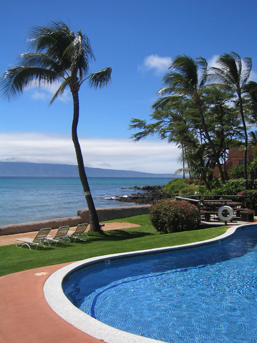 The pool is next to the lawn for sunning and relaxing.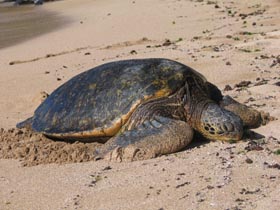 Watch the turtles sunning on our beach ...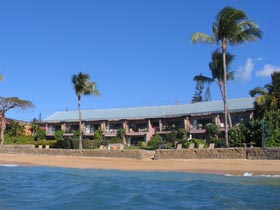 The view from the water (click to enlarge)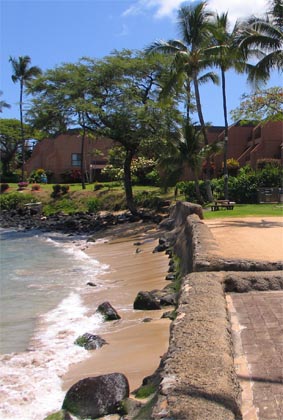 The sandy beach comes ...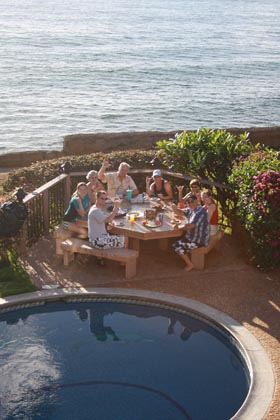 Pupus (appetizers) by the pool on Thursdays at sunset.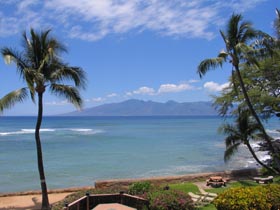 To the northeast is the island of Moloka'i.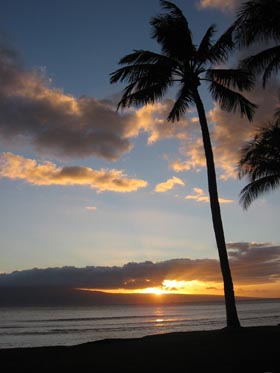 And the most beautiful sunsets.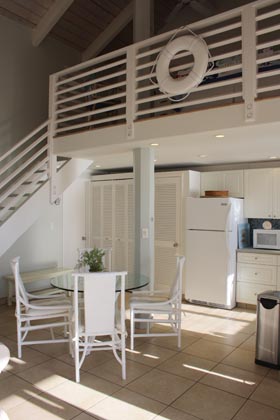 The view from the living room of the sleeping loft above the kitchen.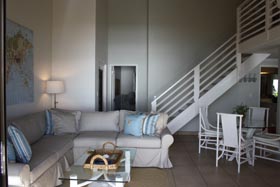 View from the lanai looking in.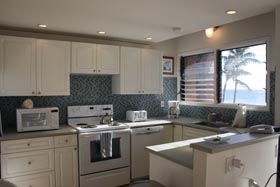 The kitchen is fully equipped.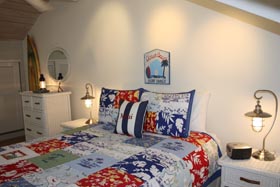 The loft has a queen sized bed (and a decorative surfboard!).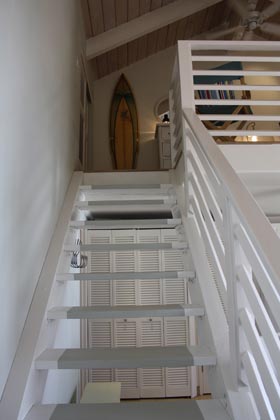 Looking up from the condo entrance to the loft.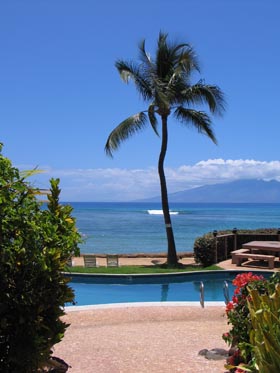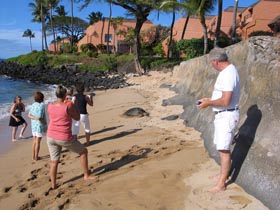 ... or watch the Hoyochi Nikko visitors watch the turtles.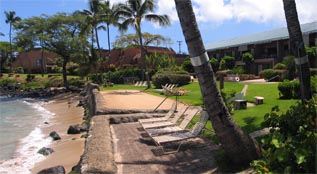 The view from the land (click to enlarge)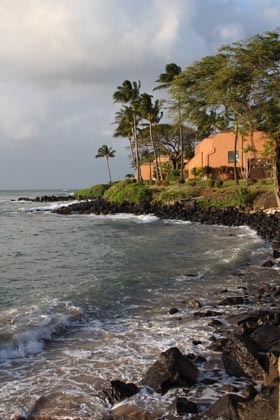 ...and the sandy beach goes, on nature's whim.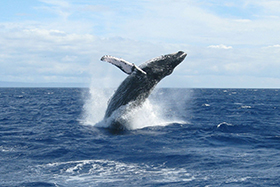 watch the whales (click to enlarge)
© 2014 Dan Bobinski (one of our guests)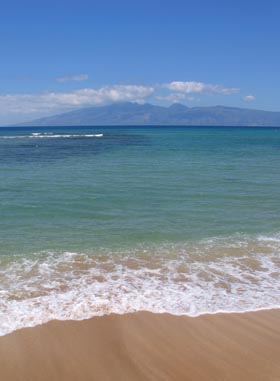 Need we say more ...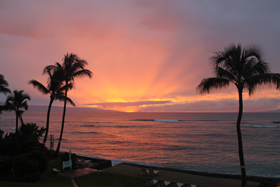 © 2010-2011 OnTheBeachOnMaui.com
photos © 2007-2011 Don & Caroline Cameron